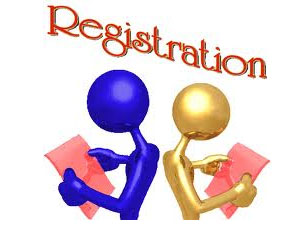 To register for the entrance test, please send a request for the Application Form with a Demand Draft worth Rs.5000 (US $ 115 for NRI / foreign national) in favour of " The Headmaster, The Lawrence School, Sanawar" or Download the Registration Form in PDF file Format. (Please note that if you are submitting the Registration Form after downloading from here, The down loaded registration form for Admission request must accompany demand draft worth Rs.5,000/- ( US$ 115 for NRI / Foreign National ) , along with another demand draft on account of Registration Fee of Rs.15,000/- for general category, Rs. 4,500/- for Defence category and US$ 975 for NRI Foreign Nationals per child which is non-refundable and payable at the time of Registration (cash).

Draft to be made in favour of "Headmaster, The Lawrence School, Sanawar", Payable at the State Bank Of India, Sanawar (Branch Code No. 5199). The completed form is to be sent with the Birth Certificate and Admission/ Registration fee as stated above.
This fee is non-transferable and non – refundable. On completion of these formalities the application will be allotted a Registration Number which shall be informed and used in all subsequent correspondence. Registration does not imply any guarantee of admission. Registration of a child can be done any time till a month before the entrance date of the relevant year. Please note that the school will not make changes in the date of birth after the child has been admitted.
Click Here for Online Registration Form :